「会計大学院コアカリキュラム全国検討会」のお知らせ
会員の先生方にご連絡がございます。来る2010年2月21日に東京で「会計大学院コアカリキュラム全国検討会」が開催されます。IAESB(IESの設定主体)の会長であるMark Allison氏も来られ、記念講演が開催される事になっております。日本会計教育学会の会員の先生方にも興味のある方がおられると思いますので、ご連絡させていただきます。


会計大学院コアカリキュラム全国検討会
記念講演とシンポジウム

趣旨 会計大学院は,会計に関する専門家を養成することを目的とした大学院の専門職修士課程の大学院です。その教育課程は,各会計大学院がそれぞれの設置理念に基づいて独自に設定することが原則でありますが,その一方ですべての会計大学院で標準的に教育しなければならない授業科目については,それらをコアカリキュラムとして位置づけ,その内容も担当者によって大きくばらつくことがあってはなりません。会計大学院コアカリキュラム検討委員会は,平成20年度・21年度の文部科学省の教育推進補助金を得てコアカリキュラムについての調査・検討を重ねてきましたが,ここに「会計大学院コアカリキュラム」を策定しましたので,広く関係各位・機関に周知することを目的として,全国検討会を開催するものです。この全国検討会には,国際会計士連盟国際会計教育基準審議会委員長のMark Allison氏,国際会計教育学会会長のDonna Street氏お迎えし,会計教育にかかるご講演をいただくとともに,それに引き続いて会計教育に関するパネルディスカッションとQ&Aを行うものです。皆様のご参加をお待ち申し上げます。

日時:平成22年2月21日(日)午前10時30分から午後3時まで
場所:八重洲サピアタワー会議場
講師:国際会計士連盟国際会計教育基準審議会委員長のMark Allison氏
   国際会計教育学会会長のDonna Street氏
討論者:Mark Allison氏
    Donna Street氏
    会計大学院コアカリキュラム検討委員会委員長 高田敏文氏
    文部科学省高等教育局 *****氏(依頼中)
司会:青山学院大学教授 橋本尚氏
なお,Mark Allison氏とDonna Street氏の講演と発言は英語で行いますが,同時通訳が付きます。
参加費は無料です。

当日の内容
1. 10:30-11:30 Mark Allison氏,IAESB基準と高等教育の課題
2. 13:00-14:00 Donna Street氏,IFRSの教育法と大学教育での課題
3. 14:00-15:00 ディスカッションとQ&A
4. 4:00-5:00 予備

主催 会計大学院コアカリキュラム検討委員会
共催 会計大学院協会,NPO国際会計教育協会
後援 一般財団法人会計教育研修機構(依頼中)
なお,この事業は文部科学省の専門職大学院教育推進補助金で実施するものです。

事務局
会計大学院コアおリキュラム検討委員会事務局
980-8576 仙台市青葉区川内27-1 東北大学会計大学院
電話・ファクス 022-795-6305
担当 仲河(hnakagawa@bureau.tohoku.ac.jp)
井上(m-inoue@econ.tohoku.ac.jp)
Richard Wilson教授の日本滞在期間中に講演会の開催を希望する大学を募集します
会員各位

広島修道大の菅原先生よりご連絡をいただきました。広島修道大では2010年9月に、イギリスのラフラバ大学 (Loughborough University) から、 Richard Wilson名誉教授を客員教授として招聘することになりました。 
Wilson教授は、会計教育をテーマに長年研究してこられ、現在もAccounting Education: an international jorunalという国際雑誌の編集長も勤められています。諸外国での教育経験や幅広い学術上の交友関係もあり、国際的な会計教育の動向を知る専門家のひとりです。

そこで次のようなお知らせがあります。
・講演会開催校(地)の募集
Wilson教授の日本滞在期間中に講演会の開催を希望する大学を募集しています。

・夏期集中講座参加へのお誘い
教授の修道大での集中講義に参加する方を募集しています。

1)テーマ
イギリスにおける会計教育の現状
IESやIAESBなどの国際会計教育の動向
ヨーロッパ諸地域での会計教育と共通化について
などがあります。他にもテーマについては交渉が可能です。

2)期間
9月13日〜17日までの1週間

3)経費
Wilson 教授の広島からの往復交通費と滞在費(宿泊の場合)を負担ください。

4)関連サイト
履歴等(http://www.baa.group.shef.ac.uk/awards/cvs/RMSW%20Resume%201.pdf )
IAAER(http://www.iaaer.org/about/ec/wilson.htm )
Loughborough University (http://lboro.ac.uk/ )

5)連絡先
広島修道大学商学部
菅原智先生
sugahara@shudo-u.ac.jp

詳細は会員の皆様にはメイルでお知らせいたします。


以下、IAAERのサイトより引用:
Ex Officio Member
Editor, Accounting Education: an international journal

Richard M S Wilson
Department of Information Science
Loughborough University
Epinal Way
Loughborough
Leicestershire LE11 3TU
U.K.
E-mail: rms.wilson@tiscali.co.uk

Richard Wilson is Professor of Business Administration & Financial Management (Emeritus) at Loughborough University Business School and Visiting Research Professor (by invitation) at the Open University Business School in. He transferred (by invitation) to Loughborough from Keele University where he was Professor of Management & Accounting, and the founding Head of the Department of Management. In addition, he has held other chairs and several visiting appointments at universities in the UK and overseas and has been active as a consultant both in the UK and abroad (including 12 years with the US-based consulting firm Harbridge House), has held a number of non-executive directorships, and has served as external examiner/assessor at more than 30 universities worldwide. His earlier commercial experience was gained in a variety of industries. He has worked at a senior level in two US-based multi-national enterprises and was Group Chief Accountant of a listed holding company in his mid-twenties.

Amongst his qualifications Professor Wilson holds degrees in: social research; commerce; psychology/research methods; management; education; and sociology/technology. He is a Fellow of the Chartered Institute of Management Accountants (CIMA), the Association of Chartered Certified Accountants (ACCA). He recently completed a second (elected) term as President of the Nottingham, Derby & District branch of CIMA.

Professor Wilson has written/edited more than 40 books and contributed chapters to more than 30 further books as well as having written a wide range of papers, articles and monographs on topics within his fields of academic and professional expertise. He has acted as a consulting editor and series editor for two major publishers, and serves on the editorial boards of a number of research journals in the UK and elsewhere.

Within the academic and professional communities Professor Wilson has been active at a national and international level for over 30 years and has served on standing committees and working groups of such bodies as AAA, ACCA, BAA, CIMA, EAA, IAAER, and IFAC. He is the founding editor of Accounting Education: an international journal (which is published quarterly by Taylor & Francis and which became, from 1 January 2005, the official education journal of the IAAER). In 2003 he was re-elected for a second two-year term as Chairman of the Committee of Heads of Accounting (which covers universities offering degrees in Accounting & Finance in the UK and Ireland), was a member of the Scientific Committee for the IAAER's 9th World Congress of Accounting Educators (held in Hong Kong in 2002), and is a member of the Scientific Committee for the IAAER's 10th World Congress of Accounting Educators (held in Istanbul in 2006).
Euro-Asia国際会議と論文投稿のお願い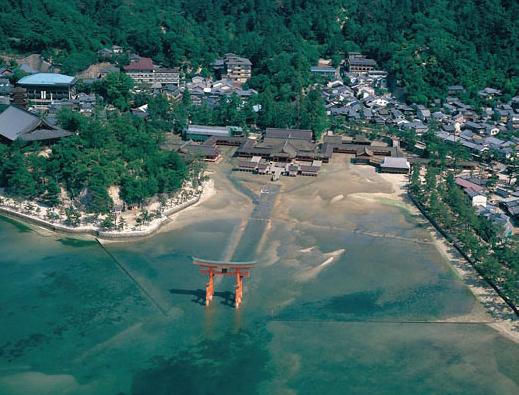 広島修道大で9月に行われるEuro-Asia国際会議へのお誘い(学会開催内容は下の英文を参照下さい)と、論文の募集です。また、同学会では会計教育をテーマにした論文を積極的に募集しています。

16TH EURO-ASIA INTERNATIONAL RESEARCH SEMINAR - CORPORATE SOCIAL RESPONSIBILITY: EUROPEAN AND ASIAN PERSPECTIVES -
HIROSHIMA SHUDO UNIVERSITY & MIYAJIMA CORAL HOTEL, HIROSHIMA, JAPAN

・Dear Colleagues

It is great pleasure that the committee of Euro-Asia International Research Seminar formally invites you to attend the 2010 Annual Meeting at Hiroshima Shudo University, 2nd -3rd, September, 2010. For the conference, the committee decided to have the annual meeting at Miyajima, where there is the Magnificent World Heritage Site "Itsukushima Shrine (See a photo above) ". The committee dedicates to a quality program, a productive symposium and enjoyable social functions. We are looking forward to welcoming you to the 2010 Euro-Asia International Research Seminar Annual Meeting in Hiroshima.

Annual Meeting Committee
Satoshi Sugahara
Takahiro Masaoka
Hiroshima Shudo University

・Seminar Topics
Corporate social responsibility, International Business, Management, Economics, Marketing, Accounting, Business / Accounting Education, Financial Analysis, Other Economics and Management Topics with European and Asian perspectives

・Conference Fee
EURO 200
JAP YEN 25,000
(including Dinners and Lunches)

・How to Book Accommodation
For your booking request and arrangement at Miyajima Coral Hotel, please contact to
sugahara@shudo-u.ac.jp
Room Charge is 10,000 yen (80 Euro) per person per day (During 1st to 3rd, Sep). Breakfast is included.

・Seminar Program at a Glance
Pre-Seminar: Sep.1st (Miyajima Coral Hotel)
19:00- 21:00 Early Reception

1st Day: Sep. 2nd (Miyajima Coral Hotel)
9:00-12:00 Session 1
12:00-14:00 Lunch
14:00-18:00 Session 2
18:00-22:00 Welcome Dinner

2nd Day: Sep. 3rd (Hiroshima Shudo University)
9:00-12:00 Session 3
12:00-14:00 Lunch
14:00-15:00 Transfer to Shudo
15:00-18:00 Symposium
18:00-20:00 Gala Dinner

・This Seminar Co-organized by
University of Pau, France
IAE University of Poitiers, France
TELECOM Ecole de Management, France
University of Sheffield, UK
University of Limerick, Ireland
Yokohama National Univ., Japan
Maison Franco Japonaise, Japan
Hiroshima Shudo Univ., Japan

・Important Dates
Submission Deadline: 31st March 2010
Notification to Authors: 31st May 2010
Final Version Deadline: 30th June 2010
Accommodation Registration: 31st J uly 2010

・Paper Submission Process
1. Research contributions addressing any aspect of "Corporate social responsibility: European and Asian perspectives" are welcome. Besides this theme, other papers in the fields of economics and management with a particular reference to Asia may also be submitted.

2. All submitted papers must be original and should not have been previously accepted for publication in any journals.

3. Submitted papers must be written in English, double spaced (including an abstract, key words, reference, tables and charts) Paper without abstract is not accepted.

4. Papers must be compiled in Microsoft Word for Windows format using Arial font (Windows XP or higher version is preferred).

5. Paper must be submitted by email with an attachment to the following two addresses. Papers for presentation at the seminar will be
CPhelippon@iae.univ-poitiers.fr
jacques.jaussaud@univ-pau.fr

6. For detailed information about seminar meeting, please contact to
sugahara@shudo-u.ac.jp
日別の記事
01月28日

01月26日

01月25日
月別バックナンバー